Meet the Team
Coral Climb was founded in 1985 by Marco Preti. The first project was the climbing documentary in Seychelles "La montagna di corallo". Since then the company focused on outdoor and action content, evolving with new sports and technologies. Realizing both film and television productions, Mr Preti assembled a team of highly experienced individuals to produce the bold and distinctive look exemplified in all the Coral Climb projects
MARCO
Director and President of CORAL CLIMB ITALY
Born in Brescia, Italy, Marco Preti is an experienced director, filmmaker and writer who has worked on dozens of documentaries and films in some of the most remote areas of the world, from Arctic to jungles to deserts. His clients include National Geographic, RAI, ESPN, RSI, Nestlé, O'Neill, Mediaset and The Discovery Channel.
A former professional climber, alpine guide, ski instructor, and winner of a world climbing competition, he now brings his unique and considerable skill set to the world of cinematography. He holds a degree in Cinematography from the Catholic University of Brescia. Marco Preti is the president of The Coral Climb Italy.
LUCAS
Owner and President of CORAL CLIMB USA
Lucas Preti is Director of Photography/filmmaker and award-winning champion rock climber. Lucas started using a camera when he was just a teenager and cinematography became his profession in 2008 when he completed his first documentary "Pizza Pop". Mr. Preti is a graduate in Architecture at the Polytechnic of Milan with a thesis in Artificial Climbing Walls and Structures, and brings an unparalleled level of technical skill and experience to Coral Climb.
After holding world championship titles with a Top-10 World Ranking and placing first in the Italian Climbing Cup 2006-2011, he moved to Los Angeles to manage Coral Climb LLC.
He is now translating his sport ethics to the filmmaking industry.
DEDE
Actor and Director for CORAL CLIMB ITALY
Based in Milan and Rome is a young but extremely experienced actor and director.
He has worked for world class companies like Ikea, Trussardi, Lamborghini and RAI.
Dede was trained in the world leading theatrical academy of acting STRELER where he received his Bachelor of Arts in Theater .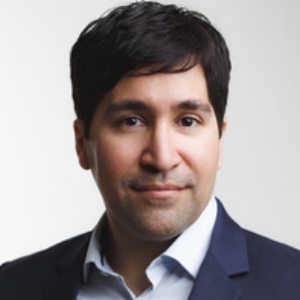 Bryan TANORIC
Bryan Tanori
EDITOR
Based in Los Angeles, CA, his experiences have taken him through production/post-production and public relations businesses. He has worked closely to develop relationships with a vast array of established corporate, health/wellness, film, and music clients. He has worked with a great group of film/video production professionals, directors, DP's, editors, colorists, and sound engineers with whom he has put together productions with.
As an editor Bryan has cut numerous commercials, promos, and documentaries for clients including ARRI, GAIAM, Toyota, Rolling Stone, The Walt Disney Company, Hitachi, CNN, and Universal Music.
EXECUTIVE PRODUCER
Based in Santa Monica, CA, Marina is not only a pivotal member of the team but also a very strong climber. She is a Strategic Project Manager with several years of experience in areas of Account Management and Marketing with emphasis on Digital Production. Qualifications include: Extensive background in relationship building, business development and project management
In depth understanding of market trends, strategies and creative business solutions for Marketing Strategy and Digital Content experience
Strong ability to lead diverse cross functional teams on projects
Deep understanding of leading and executing creative vision to deliver on strategy
Solid experience in business and production management. She developed a Docu-Series Television Show Concept to be pitched to networks: National Geographic, Discovery and ESPN2.